No one wants to be that person… the person who orders the staff lunch that has everyone turning up their noses with disappointment. That's why we want to share with you ten awesome and imaginative ideas for your next staff lunch.
1. Filo pastry parcels
Most people love the flaky, crunchy texture of paper-thin filo pastry. Fill that pastry with delicious fillings and you're onto a winner. Ensure your caterer has some imaginative combinations like Smoked Chicken and Cream Cheese with homemade Thai Chilli, or as a vegetarian option, Spinach and Goat's Cheese with Smoked Paprika.
2. Noodle boxes
Noodle boxes are popular, nutritious, amazingly cost effective for the amount of food they contain, and they provide stacks of energy for the afternoon ahead. Most caterers providing these will have a range of noodle box salads to choose from including vegetarian options. Be sure to order three or four different selections from the menu – people lile to be given a choice.
3. Fancy bread and sandwiches
I know what you're thinking, "What? Sandwiches!" The availability of European style breads and dozens of creative fillings, means sandwiches are no longer boring. Ham and cheese on plain white bread has been replaced by ciabatta rolls with Caesar chicken and parmesan, bacon and anchovy dressing, or glazed ham and organic brie croissants, or any number of other delicious combinations.
4. Savoury scones and muffins
Whether you are wanting something to finish off your staff lunch, or looking for some snacks to suit meetings between mealtimes, savoury (or sweet) scones and muffins are the perfect choice. They make great morning and afternoon tea snacks too. Check with your caterer about their range of both sweet and savoury muffins and scones. Examples include, Cottage Cheese & Spring Onion Scones, and Rosemary, Cheddar and Bacon Muffins.
5. Poke bowls
Poke bowls have become very popular with some cafés making them their speciality. Meaning "to slice or cut" in Hawaiian, a poke bowl contains chunks of raw, marinated fish – usually tuna – which is then tossed over rice and topped with vegetables and sauces. They provide a wonderful, and rather different, option for impressing your workmates at your next staff lunch.
6. International cuisine
Some companies have gone the extra mile in creativity with their catered staff lunch by focussing on one or two ethnic cuisines and even decorating their staff cafeterias accordingly. Indian food is always a favourite. So is Chinese, Thai, Cajun, or any other international food you can think of. These days, people are used to visiting markets and fairs where there are a huge variety of food trucks selling a variety of ethnic foods. Give them a treat and bring some of that magic to your company cafeteria.
7 Pies, pastries, tartlets and quiches
Everyone enjoys pies and pastries but we're not talking about your average bakery mince and cheese pie here. Many caterers will have a lunchtime catered menu that includes a variety of tasty petit (mini) pies and pastries, and a range of tartlets and quiches. Gourmet sausage rolls are also a favourite. A bonus with these foods is that they are easy to serve as finger foods.
8. Pizza
Yes, we know, pizza is nothing new. It's incredibly popular though. It's also easy to serve, easy to handle when eating and, these days, there are dozens of delicious gourmet pizza fillings ideas to choose from. Some caterers will also provide mini pizzas. That means pizzas don't need to be spread out and displayed in their large boxes. They can be presented in small, individualised lunch packs.
9. Something sweet
Most people have a sweet tooth so don't forget to include a dessert item in your next business lunch. It could be a slice of some sort, a piece of cake or a mini-tartlet. Most caterers will have a wide variety to choose from.
10. Build your own
Most caterers will allow you to build your own catering package from their list of menu ideas. That means, you can select a range of savoury and sweet items. It's the perfect way to go, especially for a large group where everyone has their own favourite.
Cook and Butler have an extensive catered lunch menu and deliver lunchbox catering packs and lunch platters to businesses throughout Auckland. Click here to view our mouth-watering, healthy and affordable lunch menu.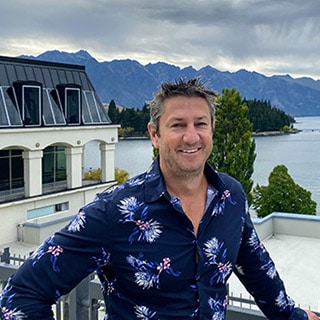 Nick, a fully qualified chef, spent six years as Executive Chef for one of New Zealand's leading hospitality event management companies. In this role, he found himself catering for a variety of VIP functions including America's Cup farewell dinner and The Halberg Awards and overseeing private dinner parties for some of New Zealand's best-known celebrities.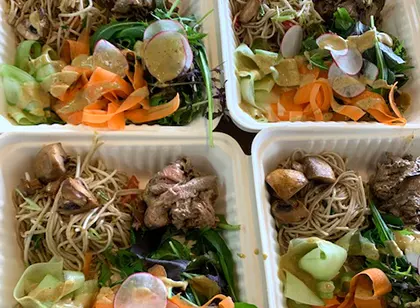 Cook & Butler provide superb, freshly prepared catered boxed lunches in a wide variety of delicious options for you to serve at your next work lunch.