You've got a big event coming up. You know that, in many ways, the success of your event depends on the food. After all, that is what many people look forward to and what they will remember long after the occasion is over.
You've met with your caterers and they have given you a choice, buffet catering or a sit-down menu, but which one should you choose? Well, let's first remind ourselves of what each one means.
Sit-Down Catering
A sit-down meal usually involves serving staff bringing plates of food to your guests. The menu is pre-selected by you, the organiser, although there is usually the opportunity to choose from one or two options. For instance, your guests may have the choice between a fish main course or a beef main course.
Buffet Catering
Many people love a buffet where a wide variety of food can be served and there is sure to be something for everyone. Typically, dishes sit on one or two tables and guests come to the buffet table to help themselves to whatever they would like from the food selection. A good caterer will allow you to choose the dishes laid out for your buffet from a larger menu.
A member of the waiting staff will often help serve food, particularly when there is meat to be carved.
Which to choose – sit-down catering or buffet catering?
Both types of catering enable guests to enjoy great food choices but can create slightly different atmospheres.
Why choose a sit-down catered event?
A sit-down catered meal can make your event seem more formal and many people prefer this, especially for a formal wedding or a black-tie corporate event. While the food choice is usually not as varied, the limited choice can allow a caterer to focus on a few intricate dishes which are sure to wow the diners.
It also means those at each table can relax and chat amongst themselves without having to get up to go to the buffet table – something which will usually happen at least twice as guests collect their main course and then their dessert.
Why choose a buffet?
While a buffet catered meal can make your event seem a little less formal, many people prefer that more relaxed feel. Moving to the buffet table gives guests a chance to stretch their legs and chat with those seated in other parts of the room.
A buffet can also provide a wider variety of foods for guests to choose from, meaning they can have a little more of their favourite foods. The wider choice of foods can also mean you can design the style of food around the event. For instance, you might choose to have traditional food choices, you may go for a BBQ selection or finger foods, or you may choose to focus on one food type, say, seafood.
Your choice may depend on other aspects of your event
The final choice between a sit-down catered meal or a buffet may depend on other aspects of your event. For instance, the room may not be large enough to enable food tables to be set up and guests to move around. In this situation, a buffet is out of the question. Alternatively, the lack of kitchen facilities at a venue may rule out a sit-down menu.
Ultimately, however, your decision on whether to go with a sit-down meal or buffet meal may come down to the impression you wish to make on your guests. Both can be classy and a good caterer can make both types of meals delicious. But sit-down does tend to be more formal.
At Cook and Butler, we are vastly experienced in successfully catering both types of events. If you're still undecided, we'd love to talk through your options to help you come to a decision that's right for your event. Contact us.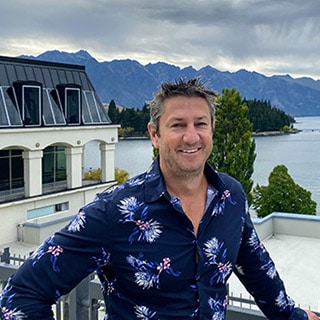 Nick, a fully qualified chef, spent six years as Executive Chef for one of New Zealand's leading hospitality event management companies. In this role, he found himself catering for a variety of VIP functions including America's Cup farewell dinner and The Halberg Awards and overseeing private dinner parties for some of New Zealand's best-known celebrities.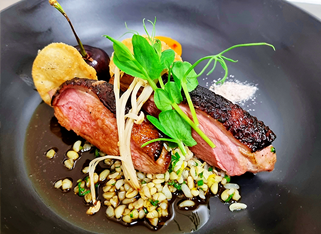 Delicious menus, exquisite presentation, great prices – create a wedding reception you and your guests will remember for all the right reasons. Choose from a large variety of options on our travelling finger food, buffet, or at your table menu. Whatever your style, we have it covered.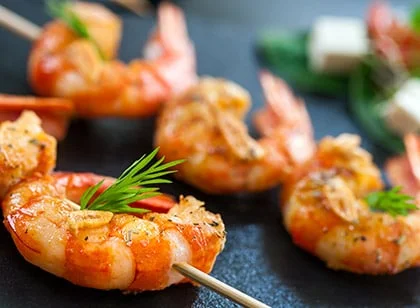 Innovative, stylish, sophisticated and seamless catering will set your special function apart. We offer a complete array of captivating cuisine created from some of New Zealand's finest produce.