Anyone who has organised a wedding knows there are a million and one things to think about. That's why it's great to be able to hand some tasks over to wedding professionals such as your wedding caterer.
You want to make certain, however, that you know exactly what you're getting from that caterer. Here are seven important questions to ask your caterer when you meet to discuss your wedding catering.
1. Do you have tastings available?
For many couples, the reason they choose a particular caterer is because they have been to an earlier wedding and were impressed by the food there. However, if you have no experience with your potential wedding caterer, it pays to ask if you can have a look, and perhaps even a taste, of the prepared food. If this is not possible, at least check out online reviews.
2. How many catering staff will be present at the wedding reception?
Don't just ask how many, ask what tasks the staff will be responsible for. Usually, they will serve food but will they also be available to pour drinks, serve food, and wash dishes? If the answer is 'no' then you will need to arrange for others to do these things. And don't forget to ask, "Do your staff perform a complete clean-up at the end of the reception, or will we have to arrange people to do it?"
3. Do you supply the crockery, cutlery, and glassware?
Many caterers will include these items in the per head cost. Others will ask that you arrange to hire these items, bring them to the wedding reception venue and set them up. Remember to also ask about table and menu items like salt and pepper, and tea and coffee.
4. What will your staff wear?
This may not bother you but for those brides and grooms who want a degree of formality at their wedding, they are hoping for something more than scruffy jeans and an odd assortment of t-shirts. These days most quality caterers understand this and will ask their staff to wear black, often with a branded polo shirt or similar. If this is important to you, it pays to ask your caterer before the event.
5. What happens to any leftover food?
If you're having a sit-down catered meal, this is not so relevant. However, if you are having buffet catering, there is often food left over. This is great if you're having people back for a pre-honeymoon gathering the next day. Many wedding and event caterers will package up leftover food for you to take away afterwards if requested.
6. Are you able to cater for the dietary requirements of family members?
These days experienced caterers are used to requests for gluten-free food, vegetarian dishes or other dietary variations. It's still important to ask the question, however. And don't forget to confirm what date they need to know the final numbers and the precise dietary requirements for your event.
7. How much floor space and/or room on tables will be required for food?
Whether you are having a sit-down catered wedding reception or less formal buffet catering, you need to ask the question, "How much room is needed at the venue for food tables, and how much room is needed on the guest tables for table settings and food?" It's especially important to ensure you have enough floor space if you are having buffet tables, so don't forget to ask.
That's it, seven questions to ask your wedding caterer when planning your wedding reception.
Cook and Butler have built a reputation for excellence in wedding catering and providing delicious food for Auckland wedding receptions packed full of intensity and creativity. If you have any other questions, we'd love to answer them for you. Contact us.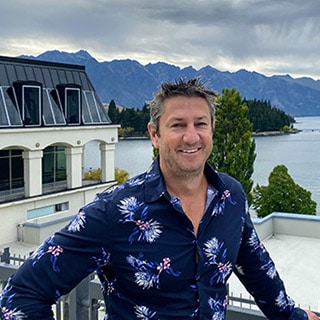 Nick, a fully qualified chef, spent six years as Executive Chef for one of New Zealand's leading hospitality event management companies. In this role, he found himself catering for a variety of VIP functions including America's Cup farewell dinner and The Halberg Awards and overseeing private dinner parties for some of New Zealand's best-known celebrities.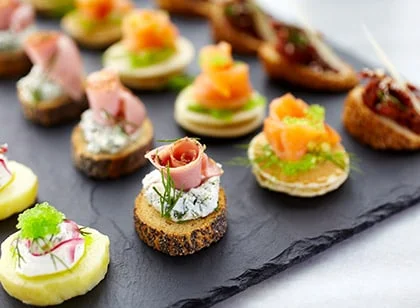 Whether it's a light meal or a delightful snack between meals, we provide an excellent selection of well-priced, high quality, easy to eat canapés and finger foods.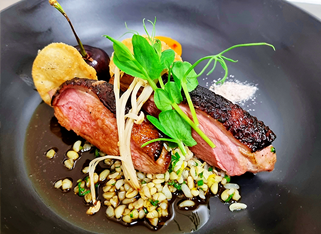 Delicious menus, exquisite presentation, great prices – create a wedding reception you and your guests will remember for all the right reasons. Choose from a large variety of options on our travelling finger food, buffet, or at your table menu. Whatever your style, we have it covered.