When planning a corporate event, there are so many things to think about and coordinate. That's why you want to make sure the catering side is all taken care of.
Here are four things you need to think about and discuss with your caterer.
1. Sourcing the Right Venue
Think about what you want to achieve at your corporate event and what facilities you will require for it to be a success. Do you need a stage? What technical equipment will you require? What other facilities will be used?
When it comes to catering, check with your corporate caterer to ensure the venue is large enough to accommodate a meal and that the facilities are suitable for the type of meal you require.
At the very least, the catering team will require sufficient space to complete any onsite preparation and cooking. This is not so important if you have selected finger food but for more formal dining or buffet catering, space will be required.
Remember also that, depending on the type of meal you choose to have, you will need to ensure there is enough room for guests to gather, move around, and eat without the area being overcrowded.
Talk to your catering team about the suitability of your venue and they will assess it well ahead of your corporate event date.
2. Sticking to Budget
Almost certainly, you will have a fairly strict budget for your event. Your caterer will work with you to put together menu packages and service delivery that fits within your budget.
A good caterer will understand that food is not your only cost and will carefully work with you to prepare meal selections that are presented in a way that gives your meal a look of extravagance without blowing your budget. The key is knowing, before you meet your caterer, the amount you have to spend on food so that the caterer has something to aim for.
3. Knowing What you Want
Before talking to your caterer, think about what you want your event to be like. Is it formal or more informal? Is there a food theme, e.g. barbeque, seafood or not?
With corporate catering, there are a number of event styles to choose from. The staff from your sales department may prefer a buffet where they can choose what they eat and mix and mingle while they do it. The Executive Board may prefer something more formal meaning a sit-down catered meal is more appropriate.
Give thought to this before meeting your caterer – while a professional caterer will give some guidance and expert advice, you need to have some idea of the sort of event you want to create before you meet.
For more help with this, see our article, Buffet Catering or a Sit-Down Menu – Which Should you Choose?
4. Talking About Service Quality
When organising a corporate event, give some forethought to the environment you are wanting to create. The best catering companies will listen to their client's wishes and work hard to meet them.
This is why you need to talk with your caterer, not just about the food, but also about the way the food is to be served. Discuss with your caterer about the process for serving the food. Think about what you'd like the serving staff to wear – most caterers will ask their staff to wear functional but smart clothing, and many will have stylish branded tops.
By listening to the vision that the client has for the event and then focussing on achieving that vision, great caterers will reduce client stress levels during this planning stage. When organising any event, it's always great to know that the catering aspect is being looked after by professionals.
At Cook and Butler, we have experience in successfully and professionally catering all types of corporate events. If you need help organising the catering for your next corporate function, Contact us.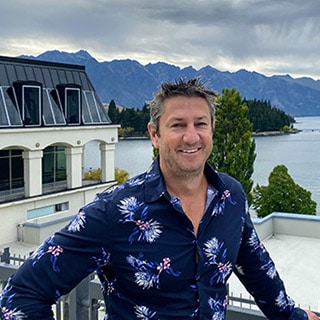 Nick, a fully qualified chef, spent six years as Executive Chef for one of New Zealand's leading hospitality event management companies. In this role, he found himself catering for a variety of VIP functions including America's Cup farewell dinner and The Halberg Awards and overseeing private dinner parties for some of New Zealand's best-known celebrities.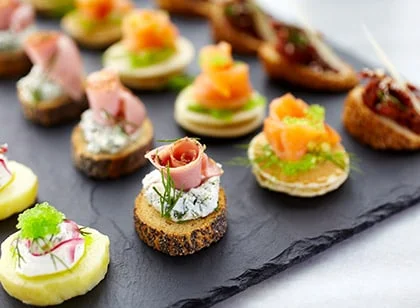 Whether it's a light meal or a delightful snack between meals, we provide an excellent selection of well-priced, high quality, easy to eat canapés and finger foods.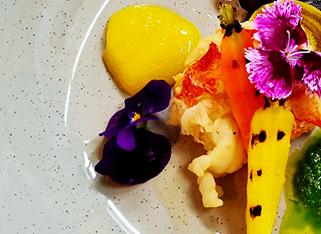 Innovative, stylish, sophisticated and seamless catering will set your special function apart. We offer a complete array of captivating cuisine created from some of New Zealand's finest produce.