If you are like most people, you won't think much about food for funerals until the sad moment arises when you are planning a funeral or memorial service. By then, you can be quite stressed and making decisions relating to funeral service catering can be difficult.
That's why we've prepared this short article that gives you some hints and tips about food for funerals and some of the organisation that goes with it.
Our food for funeral tips includes five questions you need to ask when planning a funeral reception:
What are your expectations?
We live in a multicultural city and Auckland caterers are well used to dealing with the specific food preferences of different cultures.
Regardless of what you want to eat, you will be looking for funeral food that is comforting, easy to prepare or layout, easy to eat and economical. Remember also that, irrespective of the type of funeral food you select, the purpose of the funeral reception is to provide mourners with the opportunity to gather together to support each other and share precious memories.
That means, the food you supply doesn't need to be a feast. It's more important that it's easy to eat and presented in a way that causes you, the funeral organiser, as little stress as possible.
Where will the funeral reception be held?
Your funeral reception location will dictate how elaborate your funeral food menu can be. Some locations, such as a church or community hall, may have a full kitchen which enables food to be kept warm and may even enable the preparation of food. Other locations may not have such facilities and so you need cold foods, or some each way of keeping hot foods warm.
Most funeral caterers will have churches or reception halls that they have experience with and will be able to recommend a good location and a funeral food menu to match.
How many people do you think will attend?
We ask how many people do you think will attend because you can never be sure of the turnout for a funeral service. Remember though, when it comes to food for funerals, you want to make is as easy on yourself as possible.
That means, if you are expecting a large group of people, the funeral foods you choose should be items that can be made or served in bulk and that will go a long way.
If you are expecting only a small turnout, then there may be more intricate menu options.
In general, it is good to slightly overestimate the number of people you expect to attend. Most people would rather have food left over than to run out of food. And providing food for a few extra isn't overly expensive when taken in the context of the cost of the entire funeral service.
Who will prepare and serve the food?
There was a time when food for funerals was provided by friends and neighbours within the local community. Today, people are busy and that doesn't happen so much.
Using a caterer for a funeral reception removes all the concerns relating to the amount and standard of food for a funeral. A funeral caterer will have a menu from which you can choose items that are appropriate, high quality and easy to eat. Finger foods are almost universally accepted as the best food choice for funerals, wakes, bereavements and similar events, although there are catering companies that will provide a more formal meal if that is your choice.
Once you make the decision to use a caterer, the only decision left to make is, will you arrange for the laying out and serving of the food, or will you ask the caterer to do this. Most caterers will give you a choice.
How much do you want to spend?
While funerals are not cheap, the food for a funeral does not have to be a major expense. Before you speak to your funeral caterer, think about your budget and how much you are able to spend on food. Most caterers will be happy to work with you to come up with a funeral menu based on that figure.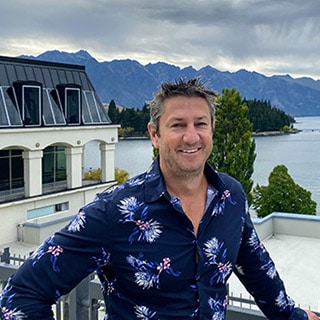 Nick, a fully qualified chef, spent six years as Executive Chef for one of New Zealand's leading hospitality event management companies. In this role, he found himself catering for a variety of VIP functions including America's Cup farewell dinner and The Halberg Awards and overseeing private dinner parties for some of New Zealand's best-known celebrities.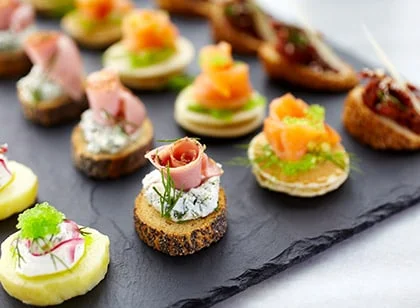 Finder food is easy to eat and low maintenance. We provide an excellent selection of well-priced, high-quality, easy-to-eat canapés and finger foods.